In October of 2019 our lab, Cryovida formed a Stem Cell Scientific Advisory Board.
This stem cell scientific advisory board is Headed by Dr. Arnold Caplan and includes Dr. Diego Correa, Dr. Jorge Rivas and Dr. Laura de Girolamo. Below you will find their impressive credentials. They have all signed off on our lab in regards to quality and efficacy. You won't find a lab with a better set of experts advising.
Dr. Arnold Caplan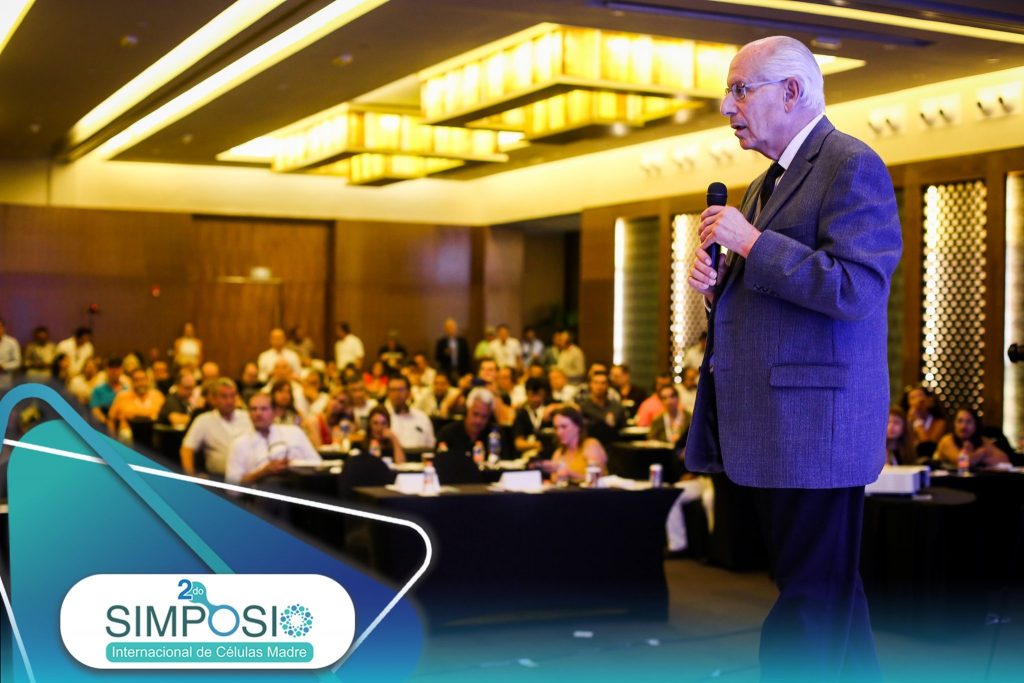 The Father or Mesenchymal Stem Cells as he named them after conducting his ground breaking research. Dr. Caplan is a Professor of Biology at Case Western Reserve University, and he is also the Director of the Skeletal Research Center
You are ALIVE because you continuously renew (rejuvenate) various tissues/organs. Within the body, cells of the skin, gut, and blood, among others come to maturation, function for a time and then expire to be replaced by a continuous stream of cells which renew the tissue. The fabric of bone is broken down by specialized cells, osteoclasts, to form large pits into which bone-forming cells, osteoblasts, deposit new bone until the pits are filled; these osteoblasts then expire and newly differentiated osteoblasts take their place. In every tissue in which this rejuvenation process occurs, a source exists which gives rise to these differentiated cells. The source is called a STEM CELL. Such a stem cell divides to produce like stem cells, some of which enter into a pathway of development and differentiation resulting in an end-phenotype which produces highly specialized molecules and/or functions and then, after a time, expires.
The emphasis of our studies is to develop and refine the technology necessary to isolate one of these rare stem cells, the mesenchymal stem cell (MSC). The MSC gives rise to bone-forming cells, cartilage-forming cells and cells of tendon, ligament fat, and dermis, as well as various connective tissues including the stroma of marrow. Following isolation and by mitotically expanding their numbers in culture, we can drive these cells down specific and different developmental pathways with emphasis on cartilage and bone. The experimental approaches use the classical information of both morphogenesis and organogenesis coupled with the new information of the control of developmental lineage progression as controlled by potent growth factors. The knowledge gained from animal models will be directly applied to the study of human MSC, as our preliminary studies have already proven to be successful. These studies integrate both basic scientists and clinicians to more effectively translate these basic science findings into new, innovative human health care protocols of using tissue engineering to repair skeletal tissues as in this accompanying figure.
Dr. Diego Correa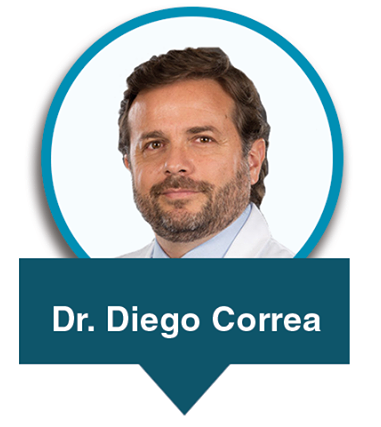 Dr. Diego Correa currently holds a joint appointment as Assistant Professor (Research) between the Dept. of Orthopaedics (Division of Sports Medicine) and the Diabetes Research Institute at the University of Miami Miller School of Medicine, and an Adjunct Assistant Professor appointment at the Department of Biology at Case Western Reserve University, where he continues interacting with Professor Arnold Caplan
Diego Correa, M.D., Ph.D. received an M.D. from Pontificia Universidad Javeriana (Bogotá – Colombia); an M.Sc. in Mechanical Engineering from Universidad de Los Andes (Bogotá – Colombia) obtaining the Engineering School Fellowship for academic and research excellence; and a Ph.D. in Cellular and Molecular Physiology from Yale University/Harvard University where he received a full scholarship and was recipient of the George Robert Pfeiffer Fellowship from the Gustavus and Louise Pfeiffer Research Foundation for excellence. In 2009, he joined the laboratory of Professor Arnold Caplan at the Skeletal Research Center – Case Western Reserve University (Cleveland, OH), where he led the projects related with the biology of adult mesenchymal stem cells (MSCs) and their use in the areas of articular cartilage tissue engineering, and the description of their role as gatekeepers controlling the process of distant cancer metastasis.
Dr. Correa is an expert in mesenchymal stem cells (MSCs) biology and their potential clinical applications in regenerative medicine. His laboratory focuses on various topics including: the identification of functional distinct phenotypic subpopulations of MSCs from bone marrow and adipose tissue, and how these "signatures" impact their performance as cell progenitors, immunomodulators and trophic effectors; how they communicate to each other (e.g., through secreted exosomes) during tissue injury and repair; and the derivation of potential therapeutic applications, using both in vitro and in vivo models, during islet cell transplantation in type 1 diabetes and in joint-related inflammatory and degenerative diseases.
Dr. Correa holds various patents submissions; is author and co-author of a significant number of scientific publications in recognized journals; serves on the editorial board and as peer reviewer of various recognized scientific journals; serves as formal reviewer for scientific institutions both nationally (e.g.: California Institute of Regenerative Medicine – CIRM) and internationally (National Medical Research Council of Singapore); and is a frequent invited speaker and lecturer in national and international scientific and medical meetings. Dr. Correa also participates in diverse entrepreneurial activities, such as the creation and evaluation of private start-up companies in the areas of regenerative medicine and adult stem cell-based therapy. He also participates in various Scientific Advisory Boards in companies within the regenerative medicine field in USA and abroad.
Dr. Jorge Rivas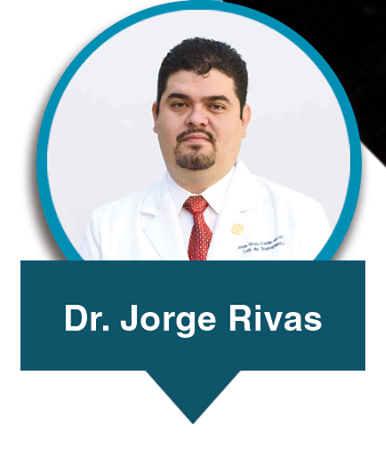 Bachelor's degree (MD), Faculty of Medicine, CUCS, University of Guadalajara.
Master in Cellular and Molecular Biology for Tissue Engineering, and Doctorate in Medical Sciences in Transplants (PhD) University of Okayama, Japan.
Member of the International College of Surgeons, Japan Section, Department. of Gastrointestinal Surgery and Transplantation, Okayama University Hospital, Okayama, Japan.
Member of the Japanese Pancreas and Islet Transplant Society, Kyoto University Hospital, Division of Transplant Surgery, Kyoto University, Kyoto, Japan.
European Fellow in Procurement and Tissue Bank, University of Barcelona, ​​Spain.
Teaching partner through English in academic and professional programs, Jyvaskyla University, Finland. Skills development processes for the design and teaching of higher academic courses through English.
He is currently a Visiting Professor at the Anthony Nolan Research Institute and Royal Free Hospital affiliated with University College London, London, United Kingdom.
Academician of the UCCS, he won the award for Best Research Work at the XXIII Latin American and Caribbean Transplant Congress.
Dr. Laura de Girolamo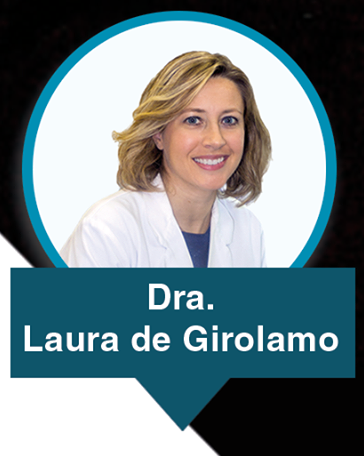 Dr Laura de Girolamo, PhD, was born and grew up in Italy, where she received her MSc in Biology and PhD from the University of Milan. She got her post-doctoral training between the Galeazzi Orthopaedic Institute and other international centers.
She is currently the Director of the Orthopaedic Biotechnology Laboratory of the Galeazzi Orthopaedic Institute in Milan and of the platform RE.GA.IN® (Regenerative Galeazzi Institute).
Her basic and translational research focus is on mesenchymal stem cells, particularly derived from adipose tissue and tendons. The goal of Dr de Girolamo's laboratory is to derive biological solutions aimed to promote cartilage, tendon and bone regeneration by improving activity and clinical therapeutic potential of MSCs.
She served as PI or co-PI in several research projects collaborating with national and international research centers. She is author of more than 80 papers and 10 book chapters in orthopedic regenerative medicine, and has been invited speaker at several national and international congresses and courses.
She is Chair of the Basic Science Committee of the European Society of Sports Traumatology Knee Surgery and Arthroscopy (ESSKA) and Chair of the Research Committee of Italian Knee Surgery Arthroscopy Sports and Cartilage Society (SIGASCOT). She was co-founder of the Italian Mesenchymal Stem Cell Group (GISM) and currently member of the Executive Committee. She is reviewers for many journals in both Orthopaedics and Basic Science field.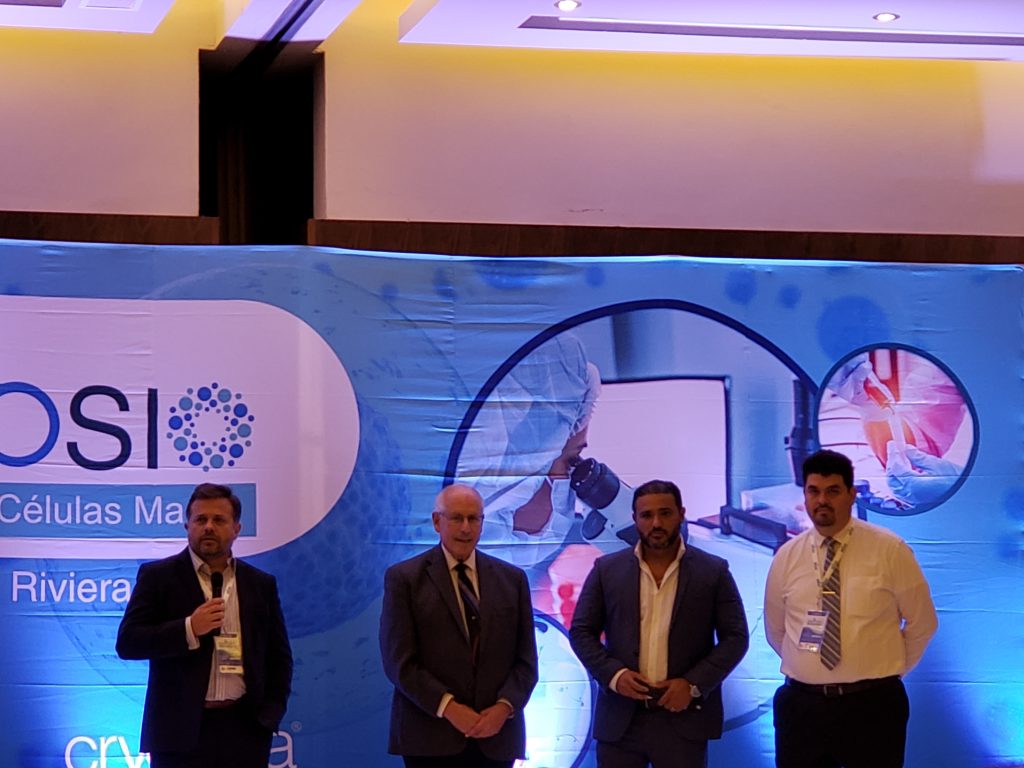 Dr. Jose Medina Flores the founder of Cryovida put this expert panel together. They are now advising him on best practices and sharing data to further help more patients and research. You will not find another lab with a Stem Cell Scientific Advisory Board like this. Contact us today at (833) 445-9089 or info@dreambodyclinic.net for more information.
Learn About our Certified Stem Cells
Dreambody Clinic only provides certified stem cells that are the highest quality stem cells. Cryovida Labs is certified to produce stem cells and as a stem cell cryo bank. These 2 permits are from COFEPRIS (Mexico's FDA). This guarantees that they have the highest quality standards in the collection, expansion and application of mesenchymal stem cells. This is to ensure a highly safe product that is free of pathogens. Cryovida quality control is based on good manufacturing practices and the standards recommended by the International Society of Cell Therapy and the Latin American Mesenchymal Stem Cell Society of which theye are members. The laboratory enters the qualification of ISO 5 (Cleanroom), which mean they meet the necessary requirements to make injectable products. We have specialized equipment such as binder brand incubators and laminar flow hoods that guarantee the complete innocuousness of the cellular product.
The cells are obtained from Placenta tissue and Wharton Jelly which is extracted from previously selected donors under a rigorous medical screening that includes complete clinical history, serologic tests (HIV, Hepatisis C and B, syphilis, and Chagas), with high inclusion criteria so that they can be candidates for the donation. Once the sample has been obtained, several studies evaluated by third-party laboratories authorized by COFEPRIS are carried out, such as flow cytometry, microbiological tests (mycoplasma and endotoxins).
Example of Stem Cell Analysis Below: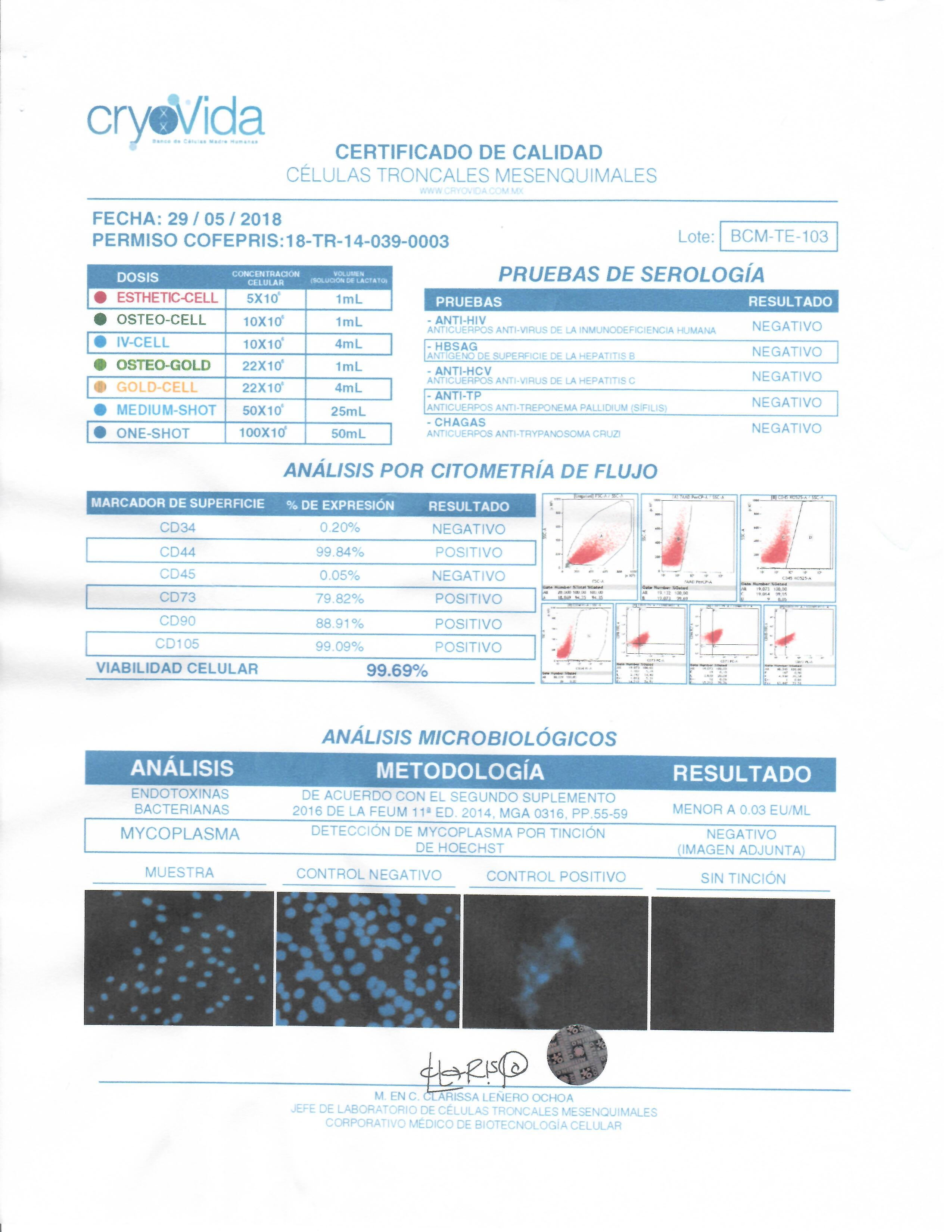 Health permits and quality control certificates below.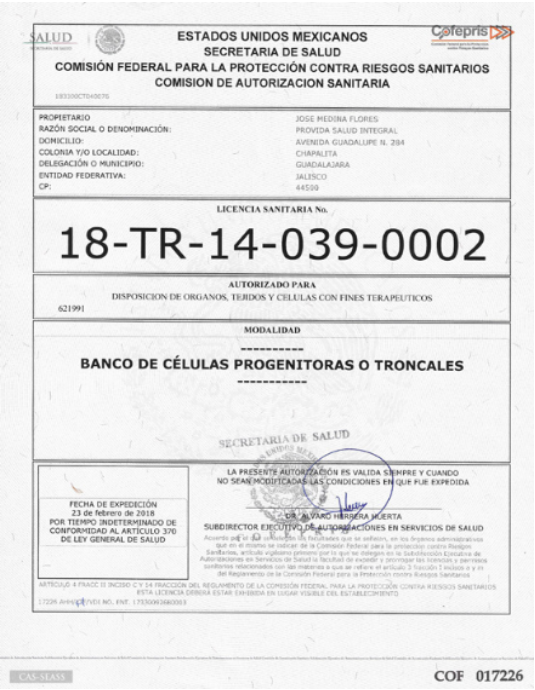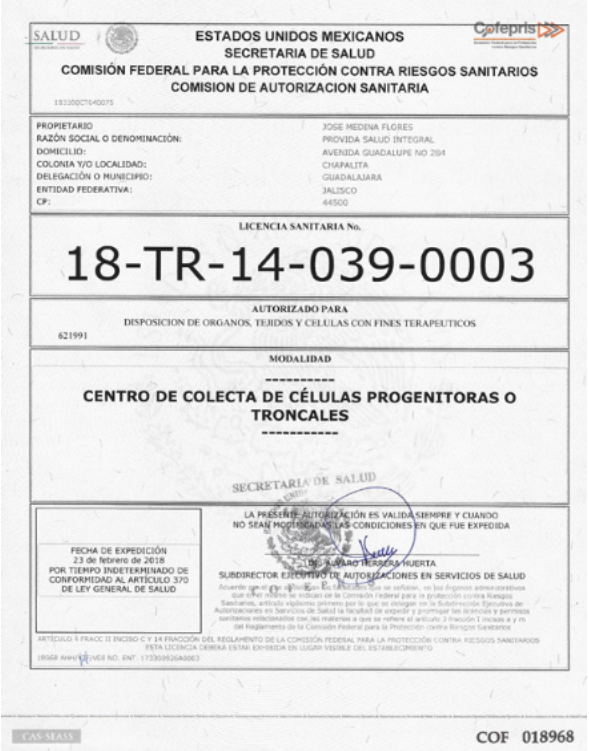 Dr Miguel Angel Romo Camacho
Medical Director – Cryovida[/vc_column_text][/vc_column][/vc_row]