Our Top Hotel Picks
There are so many amazing options for hotels in the greater Puerto Vallarta, Mexico area. This page is here to give you our favorite picks for your stem cell vacation, HGH vacation and/or TRT Vacation.
If you would like a full service travel plan then contact – Call: 909-742-9068 | Email: Info@GWTravelandcruise.com . https://medicaltourismpv.com/ They get amazing rates and discounts, plus they arrange everything
Free Transportation in the Greater Puerto Vallarta Area
We provide free airport and clinic transportation for anyone staying between Old Town Puerto Vallarta and Bucerias. If you are further south of Old Town Puerto Vallarta such as Mismaloya or Boca de tomatlan then we can't provide transportation. Same applies to north of Bucerias such as Punta Mita or Sayulita. Below is a photo of our van and Driver Miguel:

Click The Image Below For Your Own Travel Planner

These Special Luxury Hotel Rates Available Through gwtravelandcruise.com
CHECK OUT OUR GREAT WEEKLY GW RATES on some of our favorite accomodations:
Level 1:  Affordable Fun
Studio/Master Room $1,250/week
One Bedroom $1,450.00/week
Level 2:  Deluxe Accomodations
Studio/Master Room $1,550.00/week
One Bedroom Villa $1,750.00/week
Two Bedroom Villa $2,250.00/week
Level 3:  Luxury Accomodations
Master Room $2,000.00/week
One Bedroom Deluxe Villa $2,500.00/week
Two Bedroom Deluxe Villa $3,000.00/week
Three Bedroom Deluxe Villa $3,250.00/week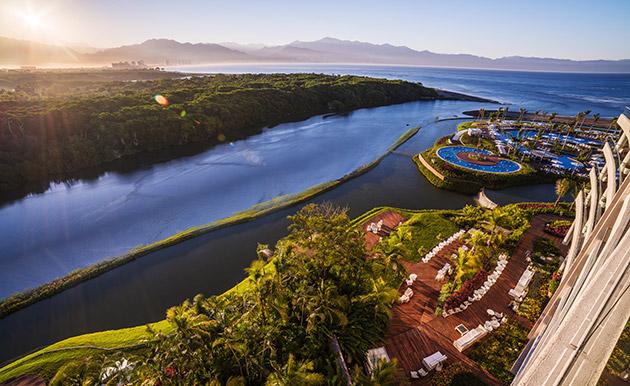 Vidanta Nuevo Vallarta offers the ultimate resort vacation. As the biggest of the Vidanta destinations, it has been carefully cultivated to provide a high-end experience full of options: 40 plus restaurants and lounges to try, three golf courses and a golf academy, a shopping plaza, two indulgent spas, beautiful beaches, and countless pools.
It's your vacation, so why not spend it doing the types of things you love to do? At Vidanta Nuevo Vallarta, you'll find a wide variety of activities, from sports tournaments and classes to arts and crafts or poolside trivia, all run by our amazing activities team, the Joy Squad.
With over 40 restaurants and lounges to choose from, Vidanta Nuevo Vallarta gives guests the opportunity to dine however they like. Options range from high-end eateries to casual restaurants to authentic Mexican spots, and even a gourmet market filled with offerings from all over the world. One thing is for sure—an amazing culinary experience is always just a meal away at Vidanta Nuevo Vallarta.
With a host of different pools, an Aqua Park, and a Lazy River, this resort is a paradise for those who love spending their vacation at the pool.  Find an array of ways to spend your days with the resort activities, including options for kids, adults, and the whole family.

Hard Rock Hotel
This Beachfront Resort is conveniently located directly across the street from the Dreambody Clinic.
---
Grand Krystal Nuevo Vallarta
This brand new beachfront hotel is just down the road from the Dreambody Clinic
---
Villa del Palmar Resort
Another incredible Beachfront Resort just down the road from the Dreambody Clinic.
---
Hotel Riu Vallarta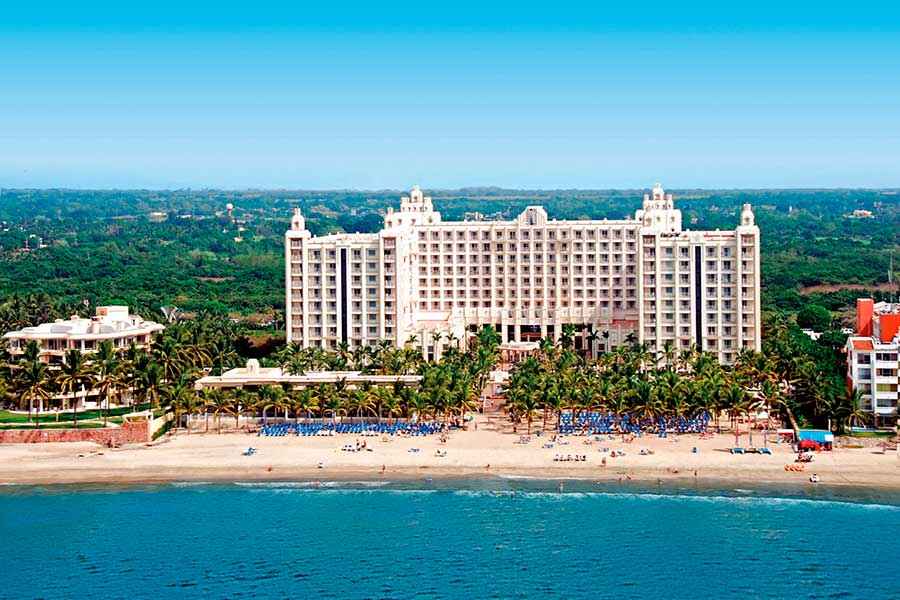 Another magnificent Beachfront Hotel just blocks from the Dreambody Clinic
---
Dreams Nuevo Vallarta
This is just down the road from the Dreambody Clinic.
---
Those are our top picks for hotels near the Clinic. Come on down for stem cells, HGH or TRT and we will take great care of you. We do not include flights or accommodations for any of our packages as rates change too often. We do provide airport transportation and transportation to and from our clinic.